// NAKNEK UPDATE #3 \\
Day 3 of the Naknek Missions trip
I (Pastor Josh) am SO happy to have arrived here in Naknek. I left directly after church and went to the airport and was on my way to join the team already in Naknek. I must say, there is NOTHING like being greeted into town with a huge Mayor's Potluck. I was absolutely in grilled salmon bliss…Okay, okay, the Mayor's Potluck was not in my honor. It was a special meal for the entire town to celebrate the end of "Fishtival." But I did enjoy some AMAZING food (salmon as far as the eye can see made by the Mayor of Naknek – YUMMY!)
The team however did welcome me heartily and help me come down off my "salmon bliss mountain" with a rousing rendition of "Doe a Deer" from the sound of Music (YUCK!) I am now learning the spiritual discipline of forgiveness (just kidding – I love this crazy Sound of Music loving team).
Here is the update from everything else that happened today:
The rest of the team started the day with breakfast followed by a thorough cleaning of the church to be ready for the service (which was at 10am). During Sunday school we got to share what we were thankful for and hear the ways God has blessed other people. All this was followed by fellowship and much coffee consumption. The team got to lead worship for the service and was blessed by the sermon about hope (defined as "a confident expectation"). Pastor Baba and his family joined us for lunch where we had the deep discussion concerning which cartoon character best described each person.
One final thought we thought you might enjoy thinking about (that is a lot of thinking) – our favorite phrase of the day today is – "Scratch that from the record."
More to come tomorrow.
The Naknek Team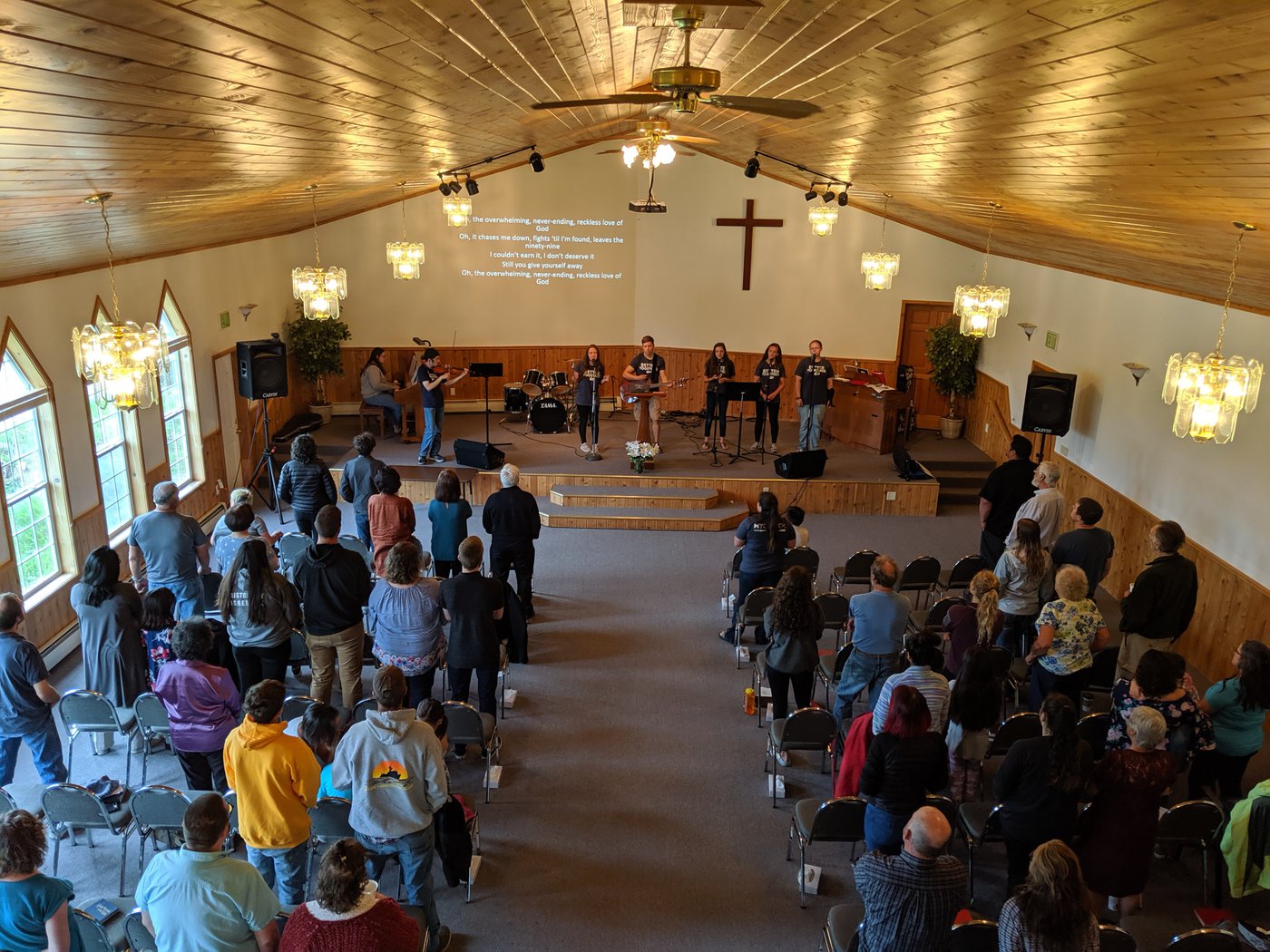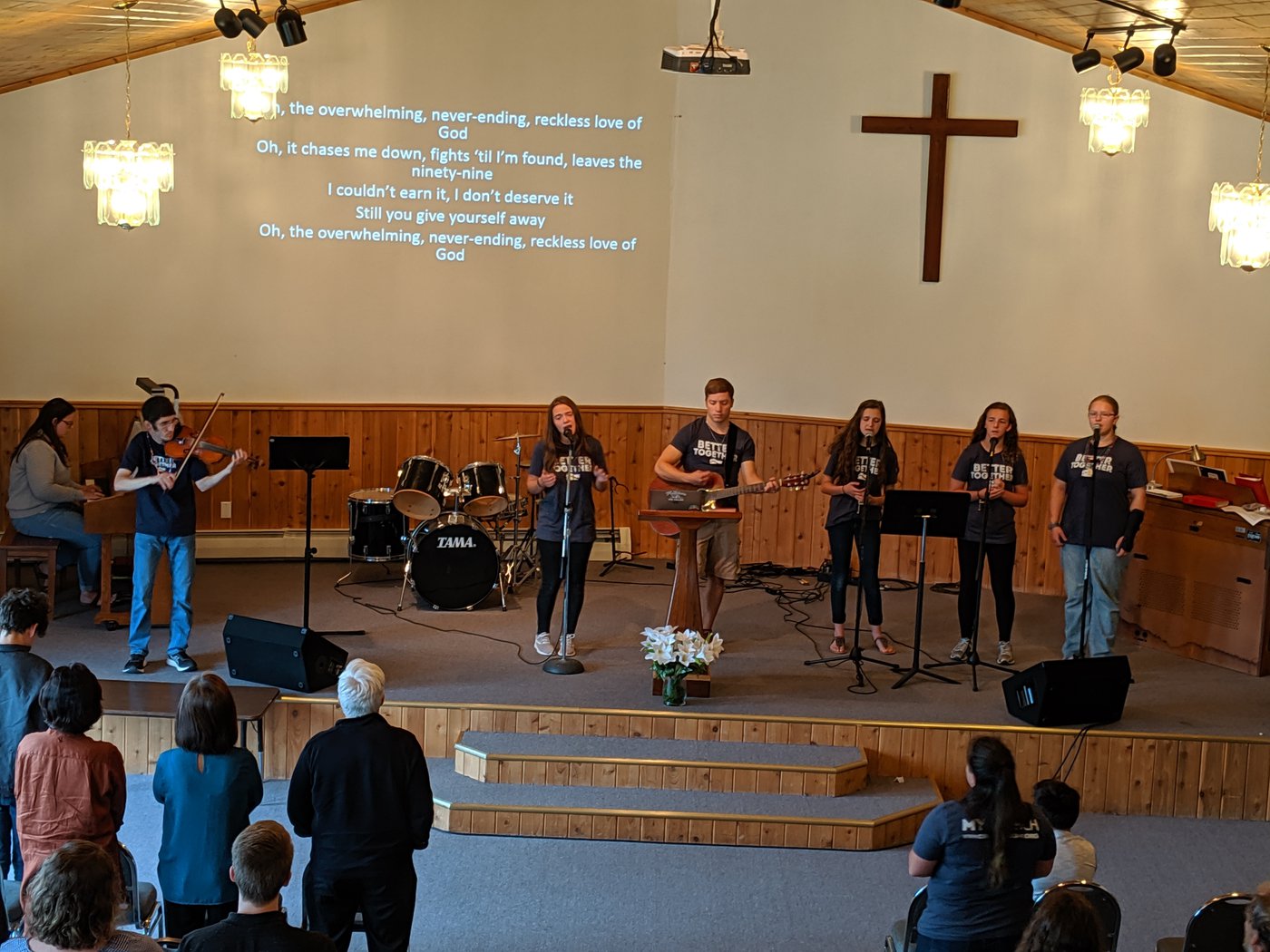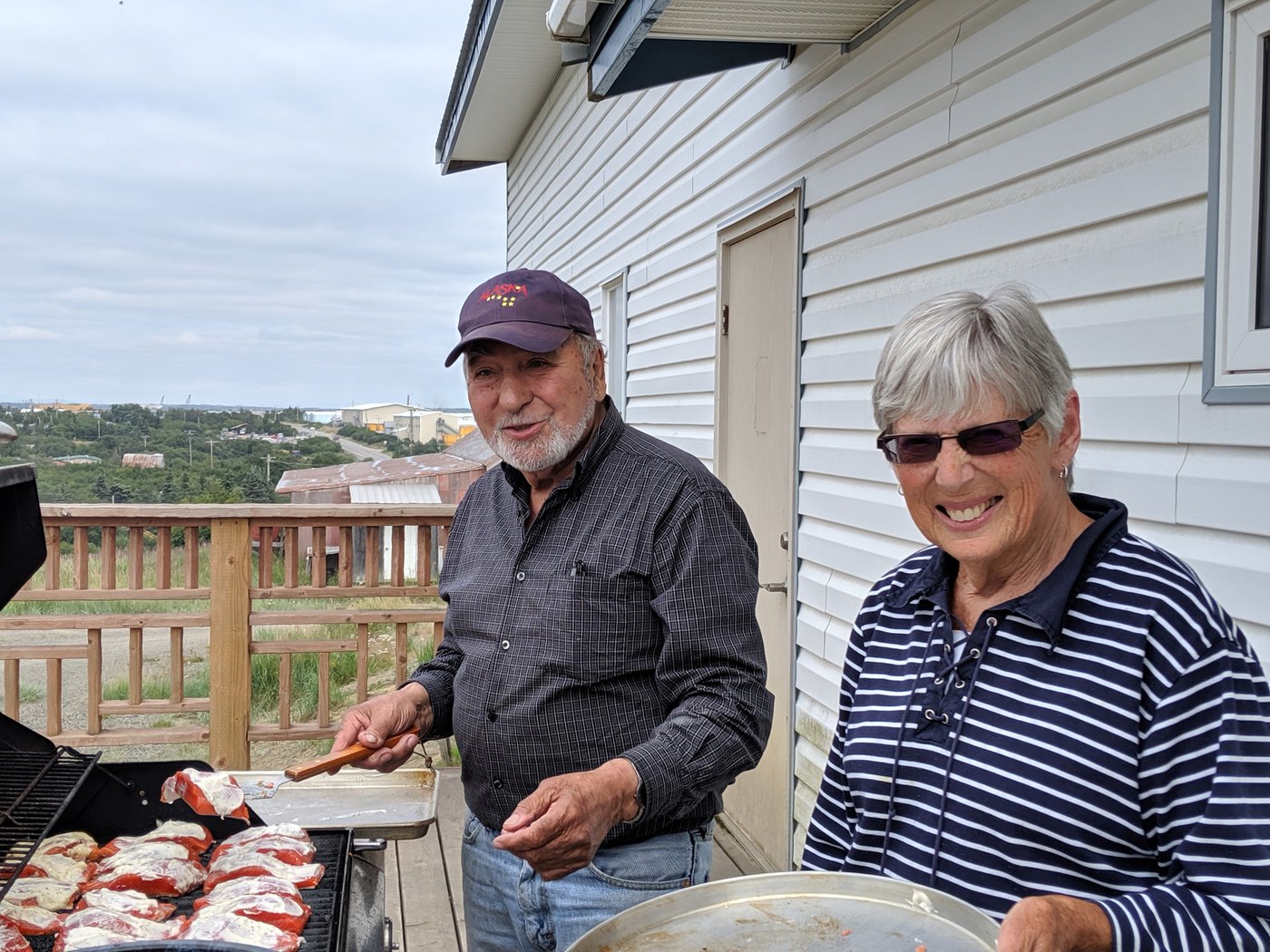 // NAKNEK UPDATE #2 \\
Saturday Update!
Today has been a busy day! We started out with an early breakfast after our personal devotions and coffee. Kristen lead our devotion this morning sharing from Philippians 2. After a quick clean-up from breakfast, we decorated the truck for the parade float: a jungle to go with our safari theme. [Photo 1 &2]
We made our way to the rally point for the parade and the animals suited up. The locals were cracking up at the costumes donned by the team. We felt world-famous and surrounded by the paparazzi! The parade was a very exciting time. We were the only float that had pedestrians so many of our safari crew had to run to keep up with the vehicles. Have you ever seen a giant inflatable hippo in a tutu run down the Alaska Peninsula Highway? Because that is a sight to see! The team handed out 20 pounds of candy and a couple hundred invites to VBS and the women's paint night.
The animals were extremely parched after the mile-and-half stampede and had to stop at the local watering hole. [Photo 3&4]
After a few photo-ops, the team was happy to discard their sweaty costumes and explore the local crafts for sale at the bazaar. It was a great opportunity to meet some people in the community and get an idea of the culture that makes Naknek a beautiful community.
The team, then returned to church to eat some lunch. Lunch time was followed by a MEGA PRAISE! We had received information earlier today that Laura Lagstrom was not able to find a returning flight from King Salmon (the fishing season is coming to an end and there are a few hundred fishermen and cannery workers fighting for seats on the planes) and we didn't know if we would be able to have the paint night that we had just finished advertising to the whole town. After a few phone calls and a visit to Bumpy (Nikki's grandpa) we got Laura a flight from Dillingham and Bumpy volunteered to fly her from Naknek to Dillingham to make the flight! Praise God!
We finished of the afternoon with a trip down to the beach. We walked along the warm windy beach, yes, it was warm and windy. Bumpy even brought the 4-wheeler down for us to ride around the beach. We then returned to the church to eat a spaghetti dinner and describe what dessert best represents the team member sitting next to them (we have great dinner conversations!)
The team teamed up to clean up the church and practice worship for tomorrow service while I (Nikki) sat down to write this update. That's all for today. Tune in tomorrow to see what it looks like for a giraffe to lead worship and play guitar! (Just kidding… maybe!)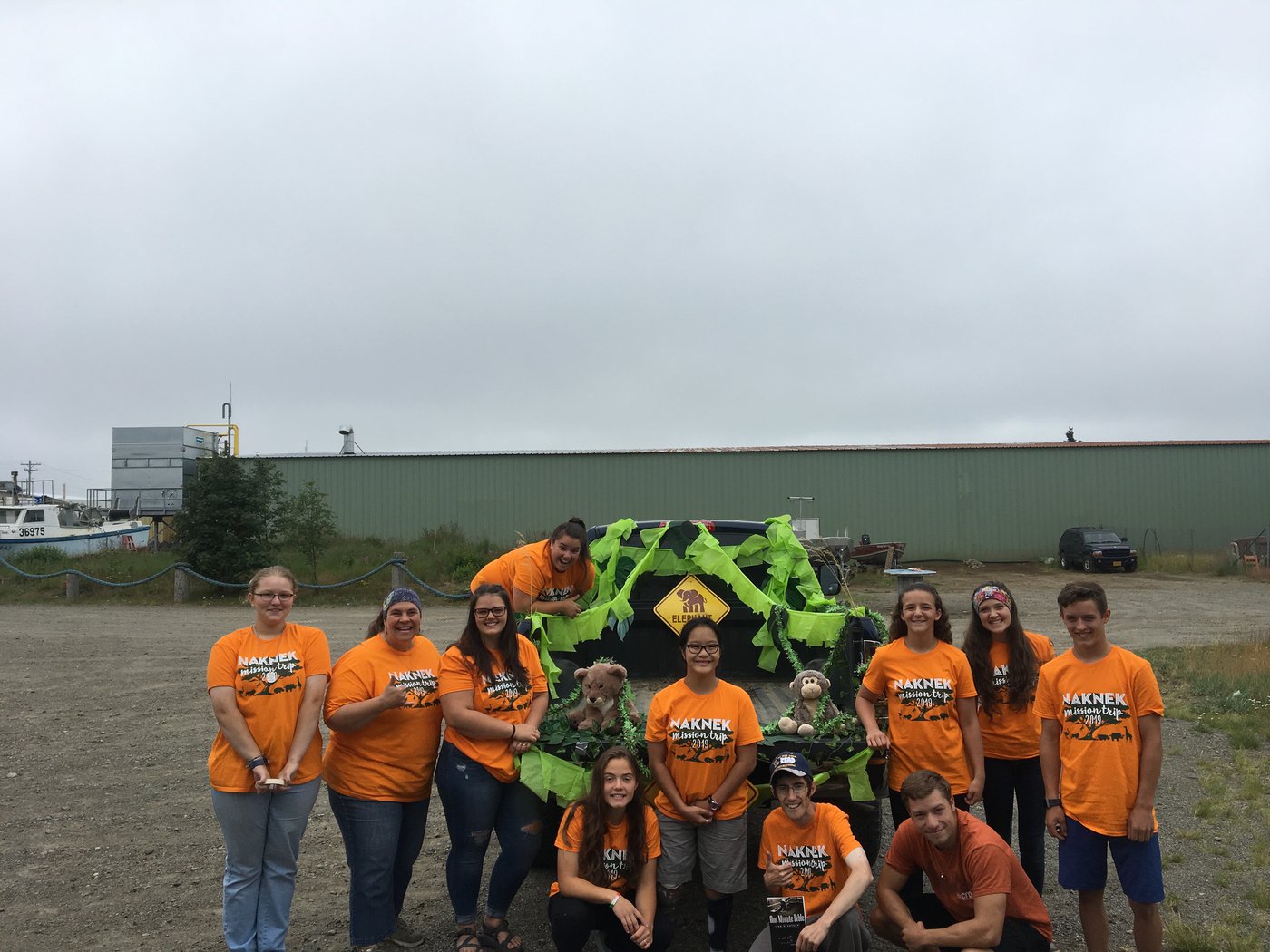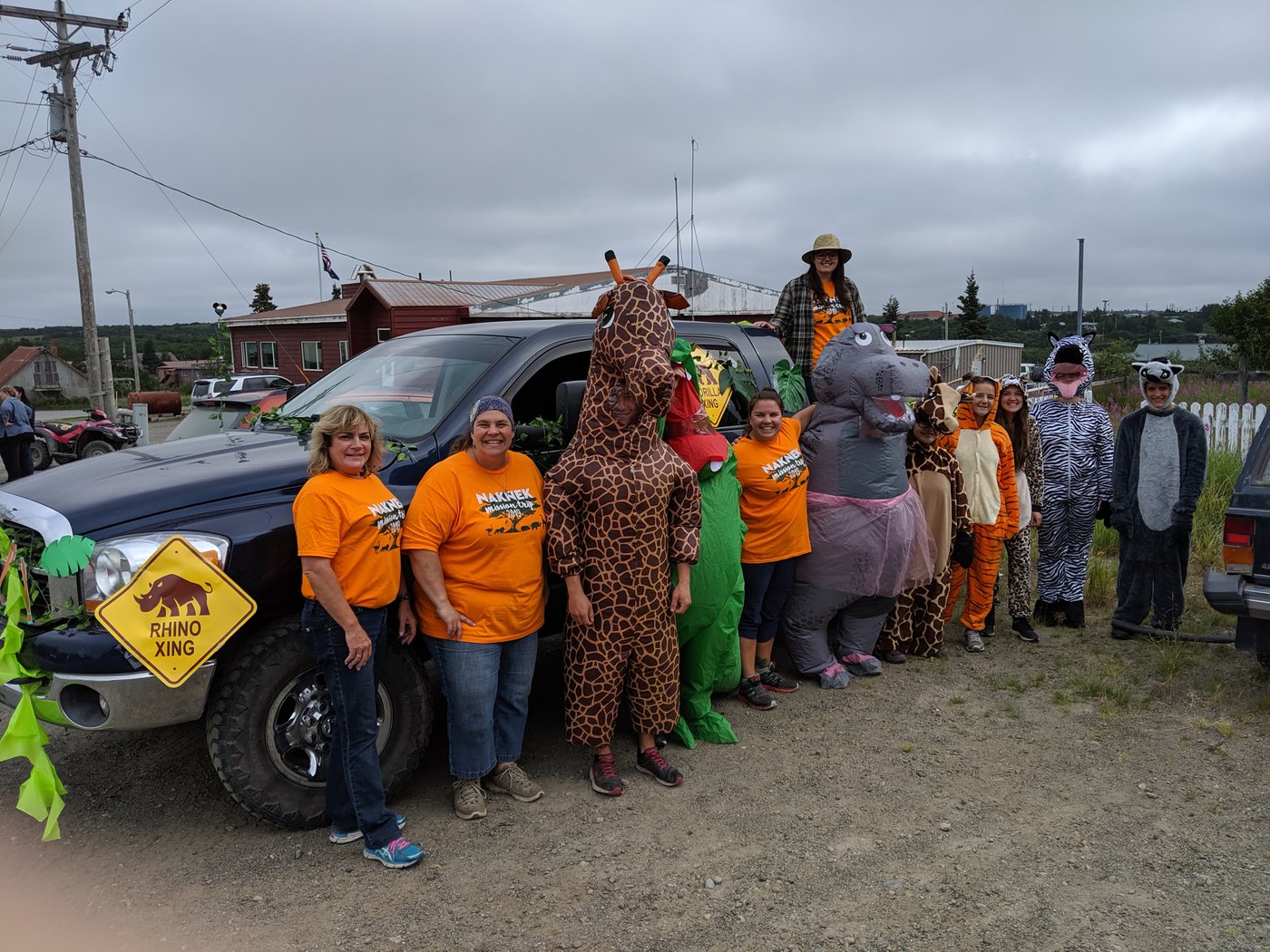 // NAKNEK UPDATE #1 \\
Aaaaand...We're off...and SUPER excited to be in NAKNEK!
We have finally arrived in Naknek safe and sound! Thank you Lord! All of our luggage arrived and now we are getting ready for the parade and the fishtaval!
We just wanted to drop you a quick line to let you know we have arrived and we are excited to be here (and to show you a couple of pictures and to show you our schedule.)
Please continue to pray for us as we walk in the parade and hand out all of our VBS invitations.
Keep your browser set here...more updates to come.
Blessings,
The Naknek Team